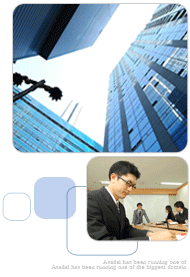 Who We Are

Located in Shenzhen,China, Rong Zheng Mold(RZM) is an ISO 9001:2000 certified company. RZM supplies full-service injection mold design & mold development, precision mold tooling,& parts production. We are very experienced in; Die casting molds,stamping molds,&custom injection molds. We also provide value added operations such as integrated packaging & sub-assembly to our customers in the medical, automotive, consumer, electronics, and aeronautics industries.

The value of RZM's services include:

● Speed-to-Market service through in-house design and development .
● CAD to CAM tooling and machining capability operating 24 hours a day,
● Maximum Efficiency through optimization of mold performance with Moldflow analysis, Melt Management Technologies and Shotscope monitoring systems,
● Increased Product Performance through design & development collaboration, lean production methods, scientific molding and high-performance polymer processing,
● Responsive Customer Service through dedicated program management that corresponds and communicates with you through all stages of product manufacturing,
● Highest Total Delivered Value through strategic project management control from design to delivery and throughout the entire product life cycle.

What We Do

RZM offers the highest total delivered value where collaborative product development, new product design and innovative performance solutions are considered essential to product launch and market acceptance. We provide responsive solution driven injection molding services and support for:

● Pre-production planning and Consultation
● Engineering and Design Innovation
● Product Enhancement and Development
● Rapid Delivery Precision Mold Tooling
● Mold Building Technologies
● Miniature Molding
● Full Service Custom Injection Molding
● TPE Injection Molding
● Automation, Assembly & Integrated Packaging
● Precision Speed-to-Market Plastics Production
● Transfer Tooling Project Management
● Specialty Engineering Grade Resins